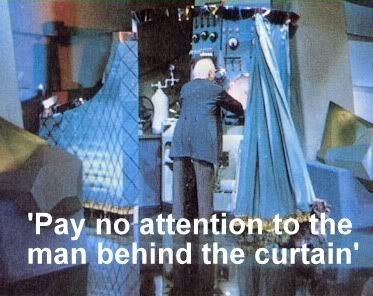 I'm still gobsmacked at what our supposed PM, overseer of all the land and all it's people, attempted to pull off today.
Thankfully, I've not read or heard one positive review. Clarity seems to have overcome those who sometimes have a tendency to consume what they are served.
Beyond the B-grade theatrics of it all, the content was absolutely appalling. Rah, rah, pep talk is not what I expect to hear from a PM on an economic update. Harper hit the notes his people wanted him to hit, but good grief, not one concrete fact came from that presser. I half expected to see chorus girls in the background, echoing his
punch
applause lines.
I haven't gone through the document yet, well, at least not in full.
I hope Harper supporters were happy with this tacky display. How Duffy even shows his face to the media in this country is beyond me. He's every bit the hack we always knew he was.
Oh, if the questioners after the networks cut out weren't being paid, they should have been. It was live streamed and it was infomercial at it's finest/worse, depending on your perspective.
"Mr. Prime Minister, my husband and I are thinking of renovating our home...." Aack! You think self directed questions in QP are bad?
So, where are we? Well, we have to wait and see. The NDP and Bloc, who have nothing, to lose of course, didn't even read the update. They just came out in their typical fashion and said they would not support the document.
Ignatieff will read it and then decide. So we wait.